CHAPTER 10 of my post-apocalypse comic EXHAUST is up on Webtoon (and more)!
I've finally rounded out the second volume.
Read here:
[WEBTOON] | [TAPAS] | [VOYCEME]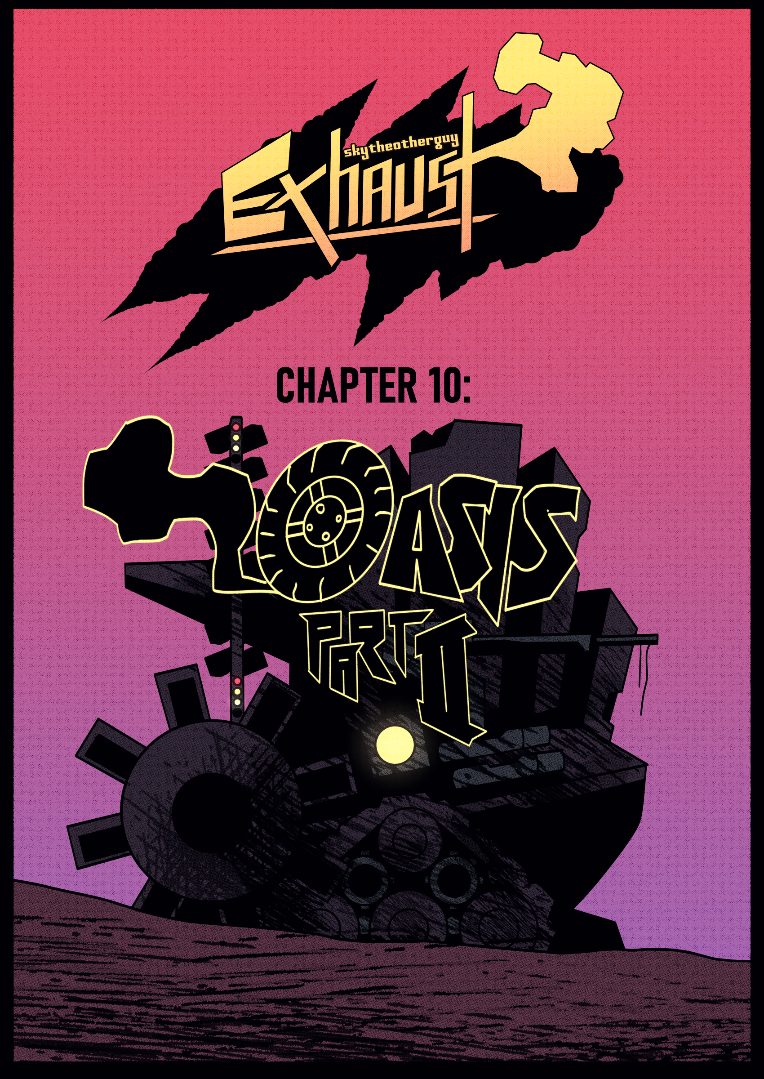 I'm also excited to announce that
EXHAUST is now partnered with WEBCOMICSAPP!
I'm really grateful to the people at WebcomicsApp for the opportunity to publish on their platform!
The first nine chapters have already been uploaded, with chapter 10 in the review period.
Read: